Meet some of my friends who also make art.
From time to time we will feature the work of guest artists.
Featured Guest Artists for Spring 2023 is
Talia and Gayla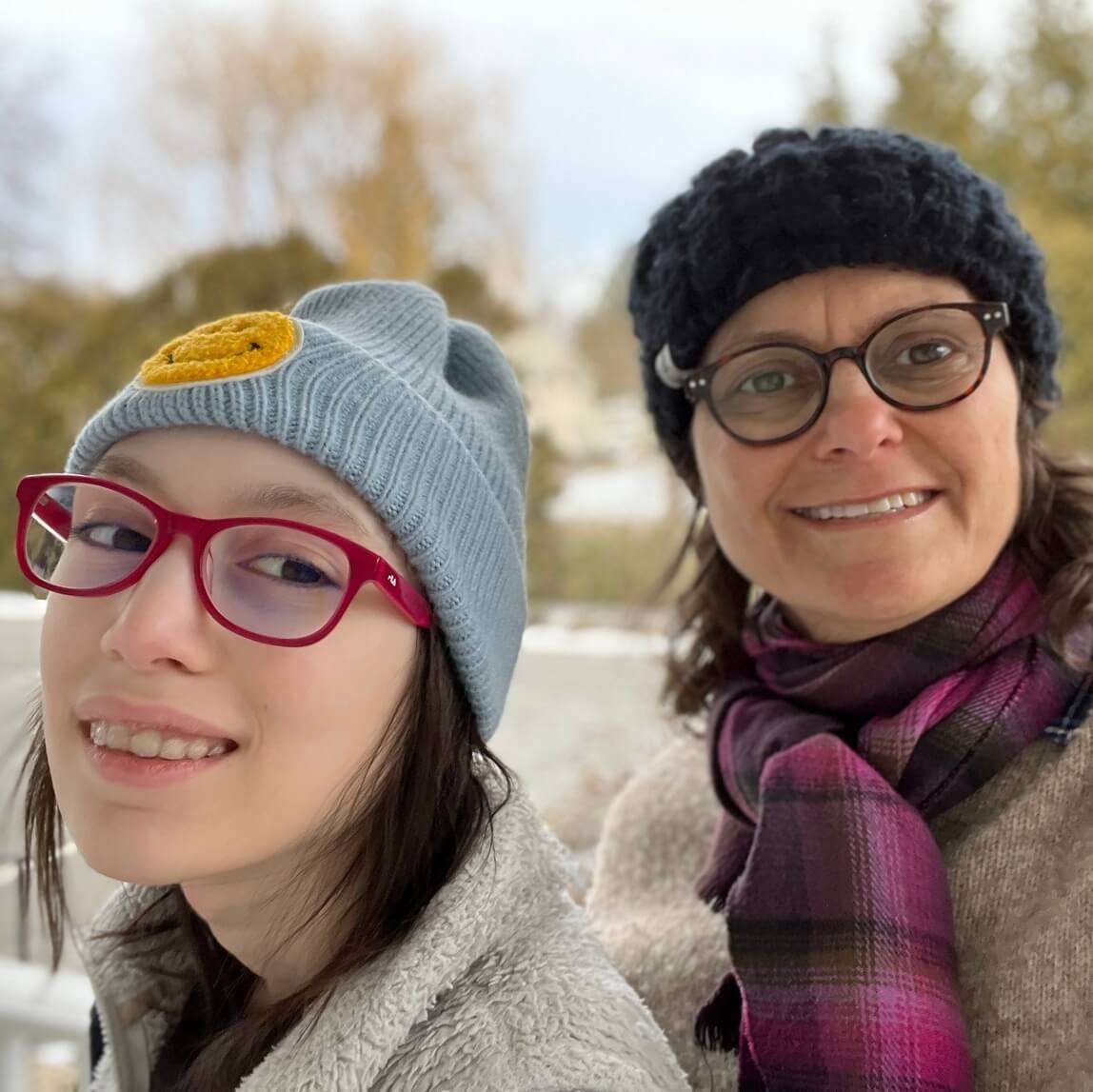 Talia and Gayla, daughter and mom,  love to make art together.  Sometimes they work collaboratively on a single piece, other times they work side-by-side on their own pieces.
For Talia, making art is soothing.  For Gayla, it carries her to a place unrestricted by time and untethered from responsibility.  Both enjoy the feeling of being completely absorbed in the exploration of materials and discovery of what's possible.
When not making art, Talia likes to trike, hike, climb, swim, play board games, do puzzles, and listen to music.  Gayla enjoys baking, mountain biking, gravel riding, and winter hiking.
Talia and Gayla follow Rita on IG.  They love when her artwork pops up in their feed and are delighted to be part of her art friends circle.
Talia and Gayla invite you to view their artwork on FB or IG @SideStreet.Art
Click on an image to see a larger version.
Featured Guest Artist for Winter 2023 is
J Positive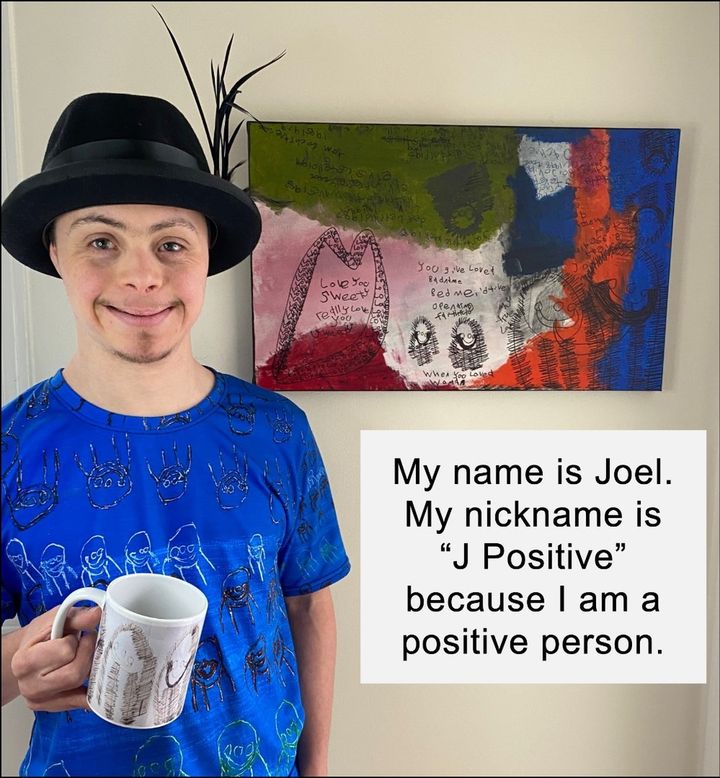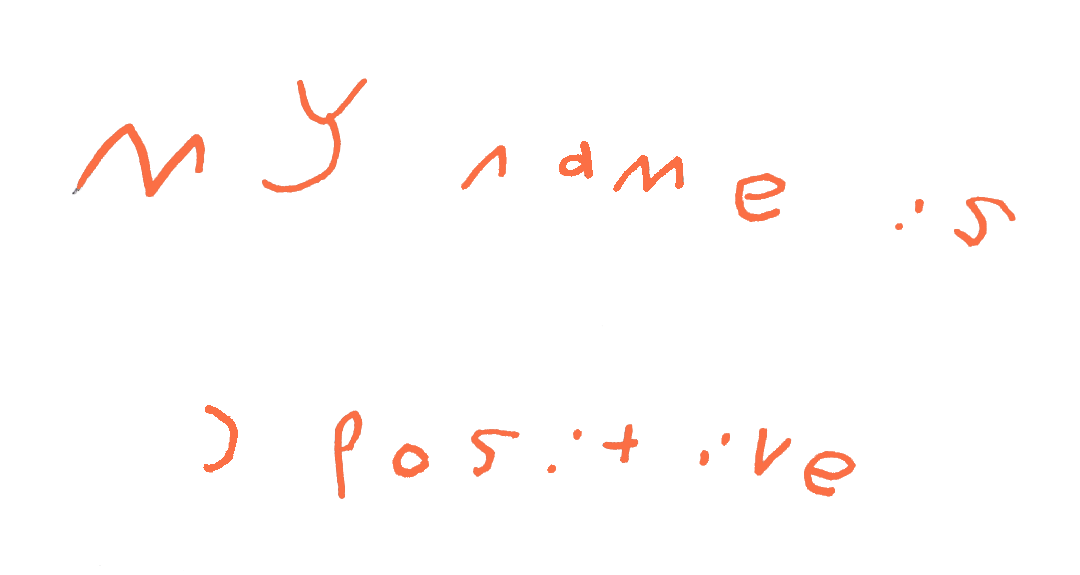 Joel has developed his own unique artistic perspective, which was encouraged by his Mom from a young age. His art has always brought joy to all who see it. In addition to his artistic endeavours, Joel also loves to cook and is proud to have achieved his Kitchen Steward Certificate from Algonquin College.
The two years of COVID were difficult for Joel, as his long-time kitchen job and all his other in-person programs were discontinued. However, he took that opportunity to spend more time on his art and was encouraged to launch his Art By J Positive store in February 2022. This has given Joel a newfound sense of pride.
Although Joel and Rita live in different cities, it is exciting to be connected with Rita via Instagram and to encourage one another's artistic exploration. Joel is so very grateful to be considered one of Rita's friends.
Click on an image to see a larger version.
Featured Guest Artist for Fall 2022 is L'Arche London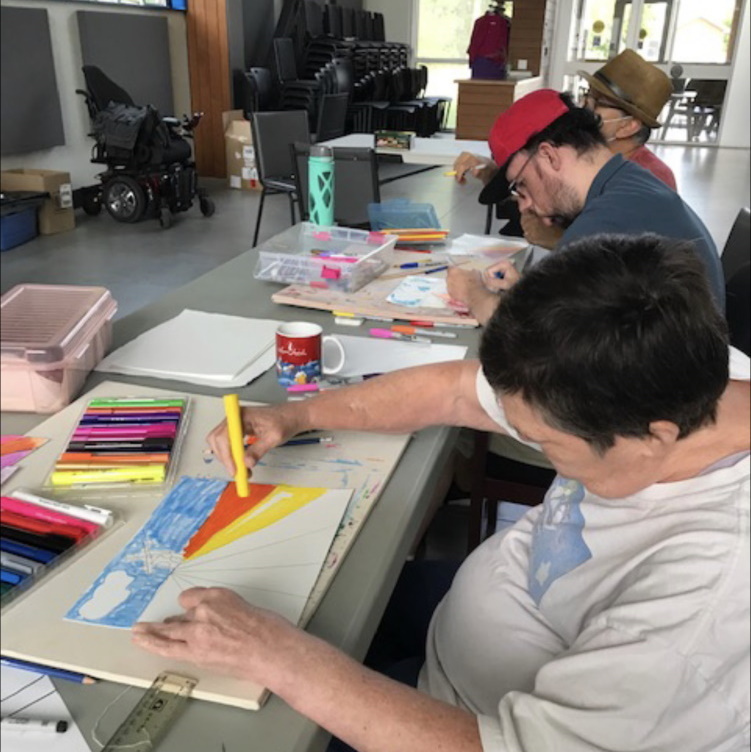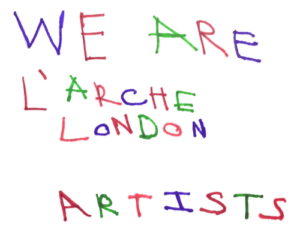 L'Arche London is a community of inclusion.  We build relationships through everyday life moments. We sing together, we eat together, we 'Art' together.
L'Arche London runs both online and in-person Art classes, allowing people of all abilities to express themselves through personal-preferred art mediums.
These pieces of varied art are typically created together to make one. It is a concept we have chosen to call 'Art Around Table,' where all participants contribute their creativity to a larger masterpiece. These become our community-engaged art for everyone to enjoy.
Visual Art Educator, Karina Viovy
Click on an image to see a larger version.
Featured Guest Artist for Summer 2022 is The Arts Hub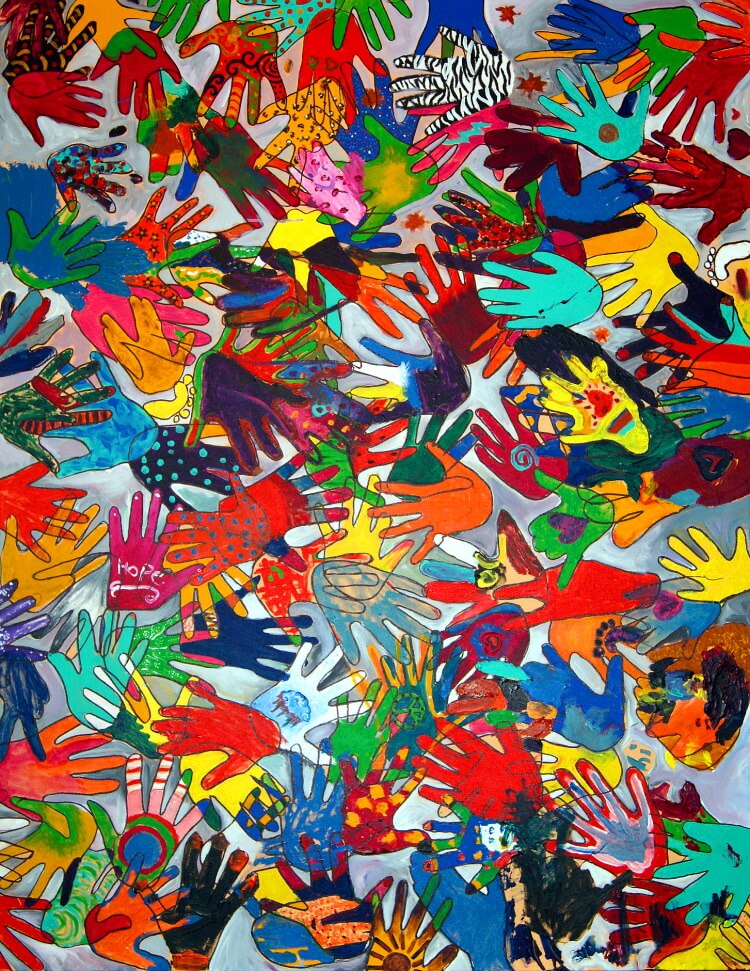 The Arts Hub is project of the Kenora Association for Community Living. We host gatherings in Kenora, ON to help citizens in community connect around the activities that bring them joy and delight. Our mission is to welcome each person's gifts and individuality through meaningful relationships in resilient, connected communities where we all belong. Watch our video to find out more!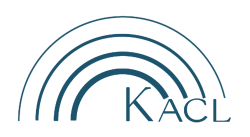 Click on an image to see a larger version.
Featured Guest Artist for Spring 2022 is Miriam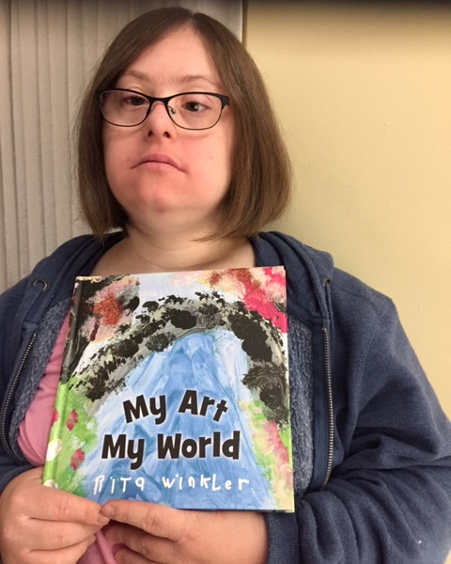 Miriam and Rita became friends in a shared art class.  They discovered not only do they have a passion for art but are the same age.  Miriam's love of art has spanned a number of years and she pays careful attention to creating masterpieces for others.  Birthdays, Valentine's Day, even Groundhog Day are all good reasons to celebrate and get busy making a creation or two.
She is a young woman of many talents. She is a pianist, hiker, music lover, fitness buff, equestrian. Art is, however, top of the list. Life is one big canvas and we should throw as much paint as possible on it.
Click on an image to see a larger version.
Featured Guest Artist for Winter 2022 is Carolyn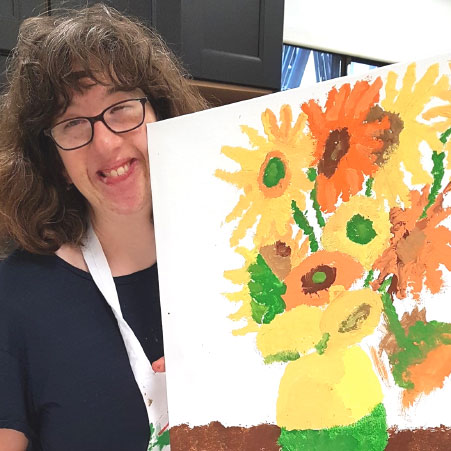 Carolyn and Rita have been friends for many years, attending DANI together, dancing together in an adaptive dance program and hanging out on Zoom making art over the past year or two.
Carolyn loves to do laundry and in fact uses "The Laundry Expert" in her signature line. When she is not doing laundry or busy at a program, Carolyn loves to make art independently. She is talented at sketching, designing, painting, collaging and really enjoys working with all types of media. She is a very outgoing young lady who is a whiz with computers and apps.
Click on an image to see a larger version.