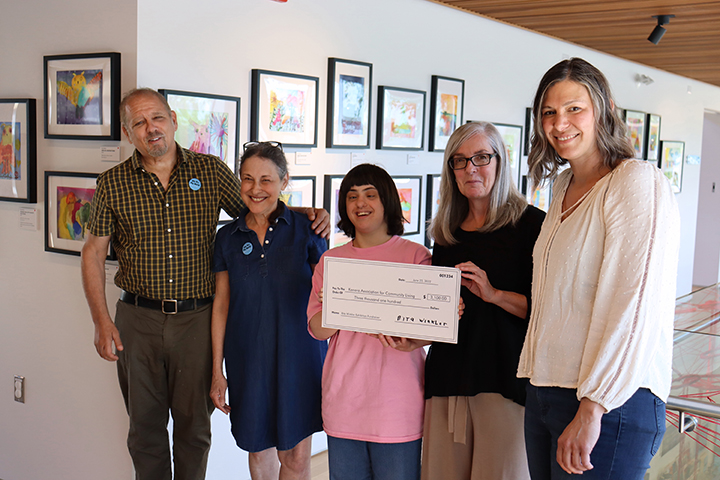 Thank you to all those who attended the opening of Rita's art exhibition at the Douglas Family Art Centre in Kenora, Ontario. So many old friends and new faces came to meet Rita, chat with us, and purchase Rita's artwork. Thank you, Kenora!!!
We sold all 28 paintings in one day. All proceeds go to the Kenora Association for Community Living (KACL). Rita presented a check for $3100. This was the amount raised thus far from the exhibition.
Rita, Helen, and I want to thank the staff at The Muse for putting this together. A special thank you to Shelby Smith for your guidance and managing this mammoth undertaking. We would also like to thank Lori Nelson for taking a leap of faith and believing in this project.
Below are highlights of the exhibit: